When considering dental implants, a common question we hear from patients is – can any dentist place dental implants? This is important to consider because some dental practices offer dental implants as one of many general dental procedures. Other dental practices offer a more specialist service for implant dentistry. What is the difference? And what should you be considering when choosing where to have your dental implant surgery?
You may have considered dental implants before but perhaps your lack of knowledge about implant dentistry has put you off. What exactly can you expect and why might it be the solution for your missing teeth? Download our FREE eBook and find out why it's worth making the investment into dental implants to restore your smile 
Look for experience and qualifications
A useful tip to use when you are doing your own online research when choosing a dental practice to do your teeth replacement treatment is to look at the team page. Here you should usually find a list of team members and their areas of expertise. Read through the description and notice not only the list of degree and qualifications, but also the amount of experience the dentist has had in this particular area. Another thing to look out of is whether the dentist trains other dentists in this subject. These factors will give you a good indication of how experienced and qualified the dentist is.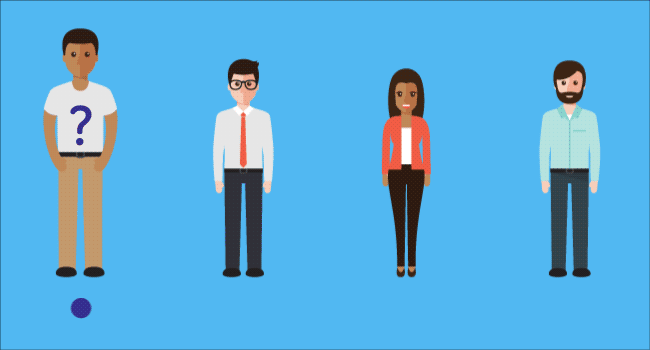 A Specialist for Dental Implants
When it comes to dental implants, you can go to a general dentist to have a dental implant placed. This will likely be a trained dentist who has completed one or several weekend courses in placing dental implants as a part of their continuing professional development. This dentist will be a competent professional. However, the question it is vital is ask is, how much experience of the specialism of placing dental implants does the dentist you are trusting for the procedure have?
The other option is a dental practice, where every dentist placing implants has a long and impressive history of training, research, placing implants and in many cases, others sharing the wealth of their experience with others in training, speaking engagements and published papers.
You may be thinking to yourself " I have a single tooth missing and just need a straightforward dental implant placed. How much experience does the dentist need? " That is a decision only you can make. However, in order to be successful and long lasting, dental implants need to be placed with precision, in a strong bone site and with an understanding of how it will affect the rest of your natural teeth.
While there are many general dentists who can confidently manage simple dental implant cases, there are other specialisms in dentistry such as prosthodontics and oral surgery (also known as oral and maxillofacial surgery) that are better suited to more complex cases. In an ideal scenario, patients benefit most from interdisciplinary teams where an oral surgeon and prosthodontist work together on an implant case.
What is an oral and maxillofacial surgeon?
Oral and maxillofacial surgery specializes in treating many diseases, injuries and defects in the head, neck, face, jaws and the hard and soft tissues of the oral (mouth) and maxillofacial (jaws and face) region. A specialist in this area is particularly skilled at removing teeth in such a way that the surrounding tissues are not compromised or damaged, which is important in the preparation of the dental implant site.
What is a Prosthodontist?
A prosthodontist is specialist dentist, having completed several years of additional training after qualifying. This advanced knowledge base allows prosthodontists to tackle some of the most complex dental restorations, including dental implants and full mouth reconstruction. Understanding this specialism means they can provide the very highest standards of dental implant treatment, carefully assessing and planning treatment taking into consideration the individual needs of the patient.
How Will A Specialist Dentist Approach My Dental Implant Procedure?
A specialist will understand that placing dental implants successfully begins with building a comprehensive picture of your dental needs and concerns, oral, dental and bone health and your desired outcome.
That is why you will first be assessed for your suitability for treatment, with dental impressions and a cone beam CT scan to get a 3D image of your dental and bone health, and a comprehensive consultation. Using this information, a specialist can plan the exact type of dental implant to use, whether any additional procedures will be needed, such as bone grafts, and where to place your implants for the best results. As well as taking into account nerves and blood vessels that must be avoided during treatment, a specialist will also consider what will look and feel most natural – to ensure you can bite, eat, chew and talk comfortably.
Why Choose An Experienced Implant Dentist?
It can be difficult choosing the right dentist for your dental implants. You may have very little experience of the world of dentistry. Implant dentistry is an investment into your future smile, which can last many years.
That is why choosing an experienced dental specialist who can choose from a number of options, based on a wealth of experience and training, is a wise choice. General dentists may have experience in placing a small number of dental implants but may lack the specialist experience that you get with a prosthodontist.
How Do You Know You Are Choosing an Experienced Implant Dentist?
It can be confusing, finding the right dental specialist for your dental implant surgery. How do you know how much experience a dentist has? A general dentist may have been practising for twenty years but only have placed a handful of dental implants.
A good gauge is that experienced implant dentists are generally members of implant organisations and associations. Experienced implant dentists are often invited to speak about previous cases and participate in further training or working groups. They will have undertaken full-time fellowships in implant dentistry, which take years and represent a huge investment in their quest to gain further knowledge.
An Initial Consultation
During your initial consultation with your implant dentist, you should be able to ask any questions about the level of experience your dentist has in placing implants. You should also be able to ask about the type of treatment your dentist recommends and what options are available.